American Jet Fighers
American Jet Fighters | American Anti-Tank Rockets | Home
F-16 Fighting Falcon
<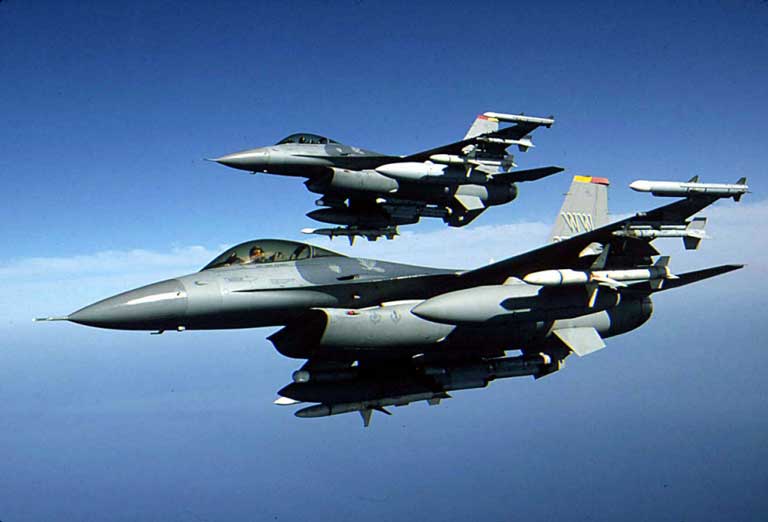 The F-16 Fighting Falcon is an American multirole jet fighter aircraft developed by General Dynamics and Lockheed Martin for the United States Air Force. Designed as a lightweight fighter, it evolved into a successful multirole aircraft. The Falcon's versatility is a paramount reason it was a success on the export market, serving 24 countries. The F-16 is the largest Western fighter program with over 4,000 aircraft built since production started in 1976. Though no longer produced for the US Air Force, it is still produced for export.
F/A-18 Hornet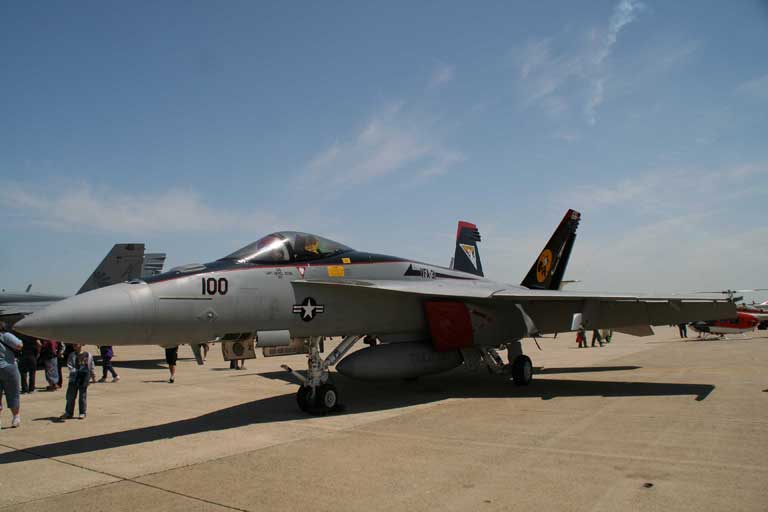 The McDonnell Douglas (now Boeing) F/A-18 Hornet is a modern all-weather carrier-capable strike fighter jet, designed to attack both ground and aerial targets. Designed in the 1970s for service with the U.S. Navy and U.S. Marine Corps, the Hornet is also used by the air forces of several other nations. It has been the aerial demonstration aircraft for the Blue Angels since 1986. Its primary missions are fighter escort, fleet air defense, suppression of enemy air defenses (SEAD), interdiction, close air support and reconnaissance. Its versatility and reliability have proven it to be a valuable carrier asset, though it has been criticized for its lack of range and payload compared to its contemporaries. It's capable of carrying up to 15,500 lbs (7,031 kg) of bombs, rockets and missiles in various configurations. It's also armed with a 20 mm cannon.
F-35 Lightning II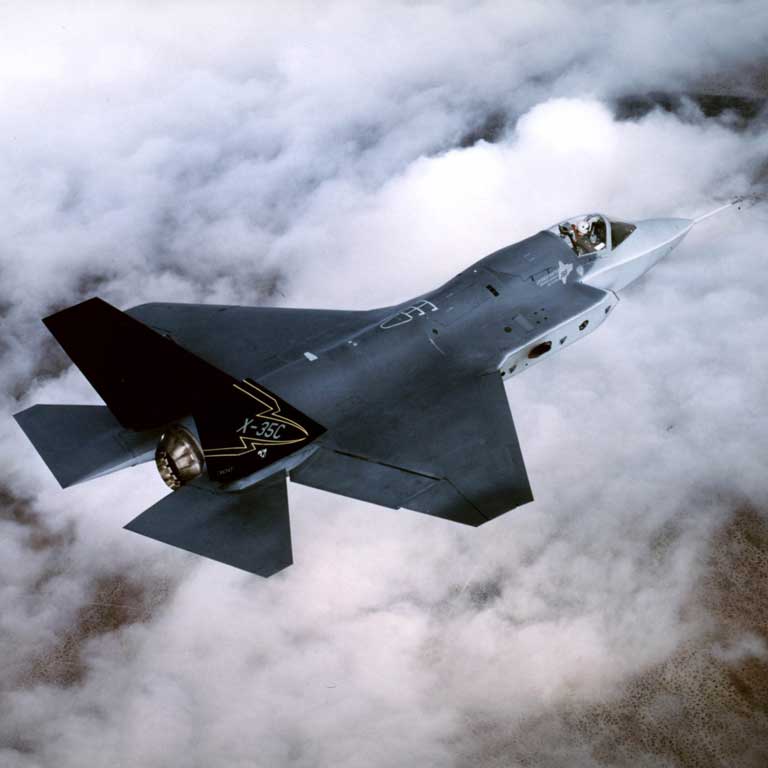 The F-35 Lightning II is a single-seat, single-engine, stealth-capable military strike fighter, a multi-role aircraft that can perform close air support, tactical bombing, and air-to-air combat. The F-35 is descended from the X-35 (pictured here) of the Joint Strike Fighter (JSF) program. It is being designed and built by an aerospace industry team led by Lockheed Martin with Northrop Grumman and BAE Systems as major partners. Demonstration aircraft flew in 2000, and a production model first took flight on December 15, 2006.
Home